News • 2017-01-31
PKF International Welcomes Frazier and Deeter of Atlanta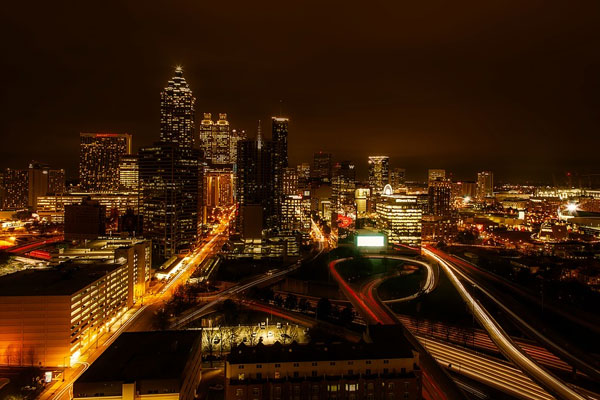 January 30, 2017
Frazier & Deeter Welcomed by PKF International Network of Independent Firms
It has been a successful start to the year for PKF International, with the signing of Frazier & Deeter LLC, one of the top 100 firms of Certified Public Accountants (CPA) in the US, to re-join its global network of independent firms.
The signing, which took place on January 16th, was held at Frazier & Deeter's headquarters in Atlanta, and was attended by Seth McDaniel, Managing Partner of the firm, and John Sim, CEO of PKF International.
Frazier & Deeter has prior experience with the PKF network and saw great value from the relationship.  The firm works with many multinational clients, and the alliance with PKF International will enable Frazier & Deeter to better support these clients.
Seth McDaniel, Managing Partner, explained: "We are committed to producing quality work by going the extra mile to achieve great results for our clients.  Frazier has grown significantly over the years, and by re-joining PKF we will be able to better serve our clients across the US and internationally.  Renewing our PKF relationship will also help to open doors for us.  We're excited to be part of such an important global firm."
Frazier & Deeter is the 56th largest CPA and advisory firm in the US, with over 300 professionals in five offices in Atlanta GA, Florida, Tennessee and Pennsylvania.  It delivers a full range of tax, assurance, accounting and advisory services, and launched one of the largest CPA-based wealth management firms, SignatureFD, in 1998.  It also introduced FD Fund Administration, a subsidiary firm that provides outsourced fund administration services, and FD Real Asset Advisors, a firm that assists with real estate and other project financing.
John Sim, CEO of PKF International, added: "We are delighted that Frazier & Deeter has decided to re-join PKF in North America.  As one of the fastest growing, highly respected accounting firms in the US, they are just the type of firm we wanted as our South East Regional Anchor Practice.  Seth McDaniel, Sean Lager and Bill Godshall have made significant contributions to the PKF Network over the years and we look forward to that continuing."
PKF has 15 offices in the US covering the east and west coasts, and prides itself on providing regional accounting and auditing services and well- developed strategic assistance and compliance services to its clients, both in the US and international.
Media Contacts:
PKF International
John Sim
Frazier and Deeter LLC
Adelle Erdman, Marketing Director
adelle.erdman@frazierdeeter.com
See more News items