News • 2020-09-09
US member firms recognised by multiple industry bodies
We are pleased to announce that our US based member firms BPBCPA and PKF Texas have achieved recognition once again this year from two industry bodies: INSIDE Public Accounting (IPA) and Accounting Today, in association with Best Companies Group. BPBCPA was ranked in the Top 50 Accounting Firms by the IPA, while PKF Texas was ranked in the Top 200 Accounting Firms, and also named a "Best of the Best Firm" by the IPA, and ranked at number 24 in Best Companies Group's / Accounting Today's "Best Accounting Firms to Work For".
The IPA provides resources to support the accounting profession, producing a monthly practice management newsletter, annual national practice management benchmarking reports, firmwide culture assessment and corresponding reports and training. IPA's goal is to assist accounting firm leaders in making their firms more efficient, growth-minded, profitable and forward-looking. This is IPA's 30th annual survey and analysis of firms, and this year, more than 540 firms were eligible for this accolade. The top performers within the accounting profession were ranked on more than 50 metrics, and the "Best of the Best Firms" list produce superior financial results while planning for long-term, sustainable growth.
Accounting Today is a leading industry publication, focusing on tax law, accounting standards, technology, audit and assurance, and wealth management, and reaching over 325,000 professionals across the full breadth of public accounting, ranging from sole practitioners to the Big Four firms. Each year, Accounting Today and Best Companies Group select the Best Accounting Firms to Work For, over various categories including large and midsized firms.
Commenting on the firm's 20th appearance on the IPA list, Joseph L. Saka, CEO of Berkowitz Pollack Brant said: "Making the Best of the Best list is one of our firm goals every year. We are appreciative of all of our firm members' contributions to this success."
Chief Growth Officer at PKF Texas, Byron Hebert, CPA, CTP commented on the firm's rankings and award: "It is a tremendous honor to be named among the top firms in the nation. At PKF Texas, we strive for continuous growth, so it's rewarding to see our ongoing efforts recognized."
Sonia Freeman, CPA, CGMA, Chief Culture Officer at PKF Texas, also commented on the Accounting Today accolade: "Being named as one of the Best Accounting Firms to Work For again is rewarding. At PKF Texas, we invest in our team members' professional and personal development, at all levels, and we are honored to be recognized for our efforts."
Find out more about PKF Texas
Find out more about BPBCPA
Find out more about INSIDE Public Accounting
Find out more about Accounting Today
Find out more about the Best Accounting Firms to Work For initiative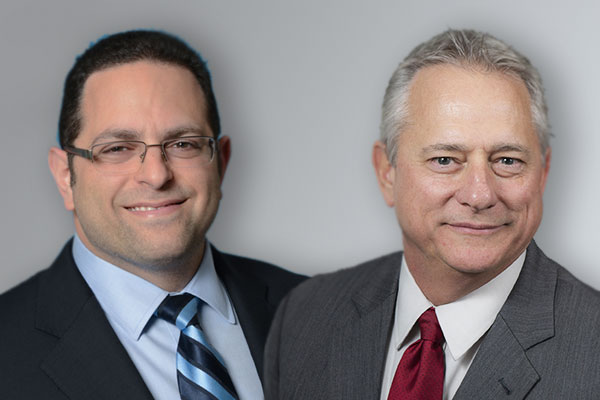 See more News items