An experienced and innovative firm attentive to its customers
L'Alliance Révision offers assurance, trust, accounting, tax compliance and corporate finance services. We are regulated by the Luxembourg financial regulator, the Commission de Surveillance du Secteur Financier (C.S.S.F) and the Luxembourg Institut des Réviseurs d'Entreprises (I.R.E). Our firm is Réviseur d'Entreprises Agréé.
Our clients require timely delivery of service and trust. These are the methods by which we build long term value added relationships.
The tailored services that we provide to our clients are based on a careful evaluation of their specific needs. Once the exact requirements are identified we can draw on the collective know-how of our excellent strategic and professional relationships with teams of accountants, lawyers and financial advisers situated in major financial centres in both Europe and Luxembourg.
Our clients benefit from L'Alliance Révision's unique size, skill and structure.
L'Alliance Révision's partners and professional staff all gained their experience by working in and with some of the most esteemed firms in the profession. Therefore we are able to offer our clientèle top quality performance that is combined with an exceptional ability to respond quickly to their ever changing needs.
Office Address
PKF L'Alliance Revision
1, Rue de Glacis
PO Box 918
Luxembourg
1628
Luxembourg
Key Contact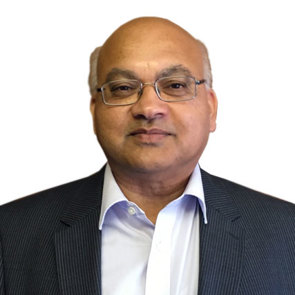 Bishen Jacmohone
Tel: + 352 24 14 34 1
Status: Member
Our other locations in Luxembourg