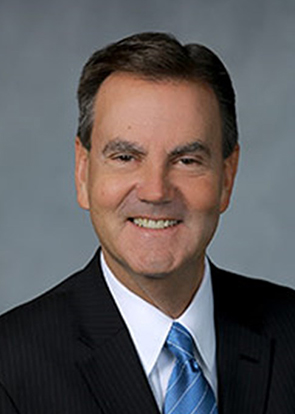 David J. Nissen
CEO/President
Tel: +1 847 888 8600
Email: dnissen@pkfmueller.com
Professional Experience
As the CEO/President, Dave is responsible for communicating and achieving the Firm's vision. His concentration on strategic planning, business development and firm operations allows Mueller to maintain a long-term and successful focus. 
Dave has extensive practice experience in accounting, tax, business consulting, and attestation services. For over 36 years, Dave has worked to develop close relationships with his clients primarily in the manufacturing, automotive, healthcare, professional services, and technology industries.
While Dave's primary role is the leadership of Mueller's business operational activities he also spearheads the international business development activities of the firm. This focus has led to provision of services for many foreign subsidiaries on a national level. Dave is also a Certified Valuation Analyst (CVA) and Accredited in Business Valuation (ABV) and has testified in numerous business valuation litigation cases.
EDUCATION & CERTIFICATIONS
B.S., Accounting, Illinois State University, Normal, 1980
C.P.A., University of Illinois, 1980
Registered Certified Public Accountant, Illinois, 1980
CVA (Certified Valuation Analyst) National Association of Certified Valuation Analysts, 1998
ABV (Accredited in Business Valuation, American Institute of Certified Public Accountants), 2006
PUBLICATIONS
Co-author of Financing the Small Business, published by the American Institute of Certified Public Accountants, New York
PROFESSIONAL & CIVIC ORGANIZATIONS
PKF International, North America, Board Member
Prairie Capital Advisors, Inc., Board Member
CPAmerica International, Past Board of Directors, Chair
Elgin Area Chamber, Board of Directors, 2013 – 2015
American Institute of Certified Public Accountants (AICPA)
Illinois CPA Society (ICPAS)
National Association of Certified Valuation Analysts (NACVA)
Visit office