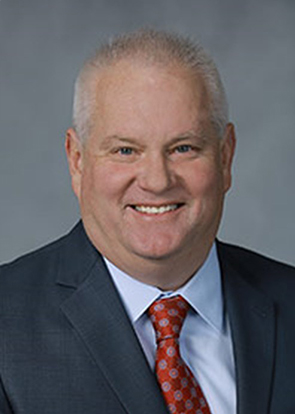 John M. Fedus
Partner
Tel: (312) 445-5882
Email: jfedus@pkfmueller.com
Professional Experience
John brings nearly 30 years of experience in coordinating and completing all phases of the audit process with large not-for-profit organizations which include, religious, charitable, membership, and community development organizations; social services, schools, social clubs, museums, and foundations. Their assets range between $20 million and $15 billion and their revenues are between $20 million and $500 million.
In addition to leading audits, John has also served as interim CFO for not-for-profit organizations. He has designed, developed, and implemented training courses for Associate and Senior Associates on not-for-profit and OMB A-133 Single Audits. In October 2008, John was the speaker at the AICPA national not-for-profit conference and has presented to numerous other organizations. John has received "excellent" ratings from past client surveys and continues to focus his energy on high client service and timely service delivery.
In May 2010, John became a member of the Illinois CPA Society Not-for-Profit committee and spoke at the 2011 Illinois CPA Society Annual Not-For-Profit Conference. In 2013, John became the Chairperson for the annual Illinois CPA Society Conference Committee.
John's clients have included: the Salvation Army Central and Eastern Territories, Alzheimer's Disease and Related Disorder Association, American Library Association, Emergency Nurses Association, National Restaurant Association Educational Foundation, International Teams, and the Lion's Club International.
Education & Certifications
B.A., Accounting, University of Illinois, Champaign, 1987
Licensed Certified Public Accountant, Illinois, 1993
Professional & Civic Organizations
American Institute of Certified Public Accountants (AICPA)
Illinois CPA Society (ICPAS)
Illinois CPA Society (ICPAS) Not-For-Profit Committee, Member
Kappa Sigma, Board of Directors
Treasurer, Preservation for Human Dignity
Association Forum of Chicago
Visit office