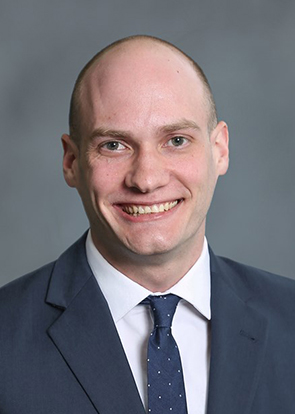 Scott Anderson
Manager
Tel: 630-524-5259
Email: sanderson@pkfmueller.com
Professional Experience
Scott began his career with Mueller in January 2014, where he gained in-depth business and accounting knowledge by performing audits for clients in a wide range of industries including not-for-profit entities. Scott committed early in his career to gain exposure to Mueller's diverse clientele and the many financial services provided.
When the COVID-19 legislation was drafted including the CARES Act, Scott joined Mueller's COVID-19 First Response Team and consulted small businesses on the various provisions including the Paycheck Protection Program loans. Scott consulted clients in distressed situations where he helped over 100 organizations obtain capital, increase cash flows by managing net working capital, save millions through cost reduction strategies, and help decide between strategic alternatives in order to return to profitability. With many companies needing help to get back on track to profitability, Scott became a Certified Turnaround Analyst (CTA) and an active member of the Turnaround Management Association. He also recently became a lead member of Mueller's Consulting Group.
Scott continually seeks out opportunities to improve efficiencies for Mueller and the clients he works with. This commitment has led to a strong interest in technology including excel, LucaNet (an automated accounting and financial performance management software), and data analytics. In 2019, he was certified as a LucaNet Professional.
International business and accounting are important areas of interest having lived seven and a half years overseas. Scott's family spent four years in Singapore and three years in the Netherlands when he was younger. Through a study abroad program at the University of Illinois at Urbana-Champaign, Scott returned to Singapore in the spring of 2012 and gained experience working with a variety of people and cultures. During the fall of 2017, Scott traveled to Munich Germany for three months as part of Mueller's Global Employee Exchange Program. There, he worked for a fellow PKF International network firm consulting for Siemens AG and participated in cultural events including Oktoberfest.
Education & Certifications
B.S., Accountancy, University of Illinois at Urbana-Champaign, 2014
Licensed Certified Public Accountant, Illinois, 2016
Certified Turnaround Analyst, 2020
Certified LucaNet Professional, 2019
Professional & Civic Organizations
American Institute of Certified Public Accountants (AICPA), Member
Illinois CPA Society (ICPAS), Member
RUSH Associates Board, Member
Turnaround Management Association (TMA), Member
Industry Expertise
Turnaround & Bankruptcy Services
Visit office