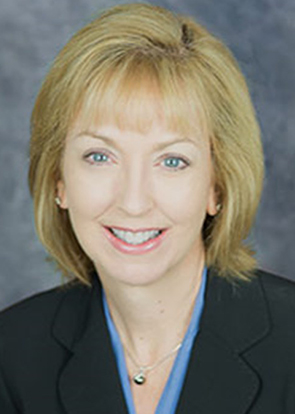 Wendy Crawford-Schultz
Valuation Specialist
Tel: 847-783-1919
Email: wcs@muellercpa.com
Professional Experience
Wendy has over 18 years of business valuation and forensic investigative experience. Her professional experience includes preparation of business valuations for both litigation and tax matters as well as for merger, sale and acquisitions. Wendy's litigation support experience includes expert witness testimony, strategic financial analysis, and financial forensics for divorce, shareholder disputes and commercial litigation. She has testified in courts in Illinois, Indiana and Florida. Advisory service experience includes estate planning, buy-sell agreement language, and business owner succession planning.
Wendy has extensive experience working with clients in the manufacturing, distribution, construction, professional practices, service businesses, real estate holding companies and development stage organizations.
Wendy's work experience includes owning her own consulting practice for over 13 years and managing the valuation and litigation support division for a small public accounting firm located in Chicago, Illinois. In these roles she was responsible for managing client relationships, preparing business valuation and forensic accounting opinions, and providing expert witness testimony.
Education
B.A., Psychology, Northwestern University, Evanston Illinois, 1988
Accounting, Oakton Community College, Des Plaines, Illinois, 1994-1996
Certifications
Licensed Certified Public Accountant, Florida, 2014
Certified Exit Planning Advisor, Exit Planning Institute, 2009
Accredited in Business Valuation, American Institute of Certified Public Accountants, 2003
Certified Valuation Analyst, National Association of Certified Valuators and Analysts, 2001
Licensed Certified Public Accountant, Illinois, 2000
Certificate of Educational Achievement, Business Valuations, American Institute of Certified
Public Accountants, 1999
Certified Public Accountant, University of Illinois, Urbana Illinois, 1998
Professional & Civic Organizations
American Institute of Certified Public Accountants (AICPA)
Illinois CPA Society (ICPAS)
National Association of Certified Valuators and Analysts (NACVA)
Appointments
Business Valuation Conference Task Force of the Illinois CPA Society Foundation, 2014
Addresses
"To Tax Affect or Not to Tax Affect – That is the Question", Indiana Continuing Legal   Education Forum (ICLEF) – Advanced Family Law Conference, 2016
"Valuations - Devil in the Details", Dykema, 2011
"Valuation for Business Divorce", DuPage County Bar Association, 2010
"Business Valuation - More Than a Number", Northern Trust Private Client Group, 2010
Visit office