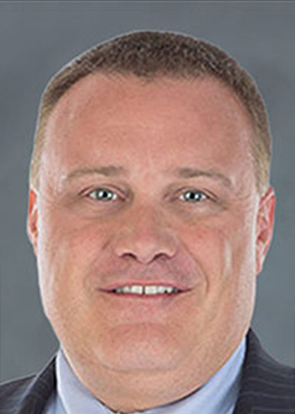 Aaron J. O'Connor
Managing Director
Tel: 847-717-8338
Email: aoconnor@pkfmueller.com
Professional Experience
With over 24 years of public accounting experience, Aaron joined PKF Mueller in 2020 as a Managing Director in our Audit and Assurance Group. He has expertise in providing high level assurance and advisory services with large international public accounting firms and brings deep GAAP and significant SEC reporting experience. Aaron's experience includes significant capital raising transactions both debt and equity including private equity sponsors as well as assisting seven companies through the IPO process.  
Aaron has significant experience in all aspects of accounting, auditing, risk management, and financial management. He also has provided guidance to C-suite executives and Board of Directors involving complex transactions and the related financial analysis and financial reporting requirements for those transactions. These transactions have included Mergers and Acquisitions, Divestures, and Reorganizations. 
He has extensive experience advising clients on financial analysis and reporting and offering real world practical solutions that can be implemented in a cost-effective manner.
Aaron possesses exceptional expertise in leadership, coaching, and mentoring of staff. He has been a frequent speaker on industry matters and hot button topics.
Education & Certifications
B.S., Accounting, DePaul University, Chicago, 1987
Licensed Certified Public Accountant, Illinois, 1988
Certified Valuation Analyst, National Association of Certified Valuation Analysts, 2006
Professional & Civic Organizations
Illinois CPA Society (ICPAS)
National Association of Certified Valuation Analysts
Prairie Center for the Arts Foundation, Member of the Board of Directors and President, 1996 to 2001
N.E.W. 200 Foundation, Past Board Member
Gates 200 Foundation, Past Board Member
American Woman's Society of Certified Public Accountants (AWSCPA)
Holiday Heroes Foundation, Board Member
Chicago Finance Exchange, Member
Visit office