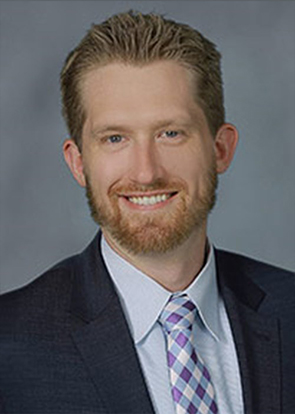 Alex Krog
Director
Email: akrog@pkfmueller.com
Professional Experience
Since joining Mueller in 2012, Alex has been involved in providing audits, reviews, and compilations of financial statements for clients in the manufacturing, technology, professional services industries. As of recent, his focus is in the private equity arena, having performed extensive work on both buy and sell side due diligence for transaction engagements. Additionally, he is a leader in Mueller's Employee Benefit Plan Group, providing client services and education.
Carrying on a very client-centric approach, Alex notes his favorite part of the job "is getting to know employees and clients, while getting a comprehensive understanding of the company." He takes great pride in running efficient engagements, serving his clients with the highest quality work and good rapport.
At Mueller, Alex's role extends beyond delivering quality technical services to clients as he has considerable involvement in mentoring and training of newer staff. This leadership trait was evidenced when he volunteered to be the first employee to participate in the Firm's Global Exchange Employee Program (GEEP), traveling to Germany to live and work with a German CPA firm. During this time, Alex was able to share technical expertise with the other firm's members, develop new skills, and gain first-hand experience with diverse business environments and cultures. His experience helped build the foundation and best practices of this program for many future candidates that followed him.
As an active member in his local community, Alex has served on his church's finance committee and has been a leader for the youth group since 2011. In 2014, he was recognized for his work, receiving The Harry Denman Evangelism Award from the Northern Illinois Conference.  Annually, Alex participates in mission trips with church youth members.
Education & Certifications
B.A., Accounting, Winona State University, Winona, 2010
Licensed Certified Public Accountant, Illinois, 2013
Professional & Civic Organizations
American Institute of Certified Public Accountants (AICPA) Member
Illinois CPA Society (ICPAS) Member
Visit office