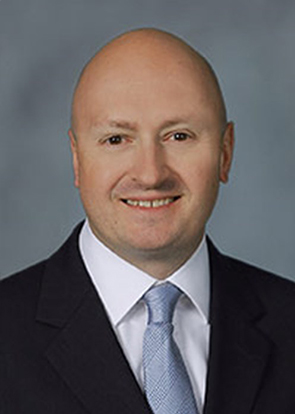 Drent J. Shields
Partner
Tel: 847-649-8815
Email: dshields@pkfmueller.com
Professional Experience
Drent is an Audit Partner with over 13 years of public accounting experience. He has extensive experience working with clients in the manufacturing, distribution, construction, technology and real estate industries. In addition to providing traditional audit, review and compilation services, Drent is a member of Mueller's Risk and Controls practice. In this practice he has performed internal control related services for clients in the IT services, payroll processing, debt collections, treasury and cash management, and automated document factory industries. Drent's engagement experience as a member of Mueller includes:
Service Organization Controls (SOC 1 and SOC 2) examinations (formerly SAS 70)
Internal control reviews and assessments
Internal audit consulting
Sarbanes-Oxley (SOX) compliance testing
International Financial Reporting Standards
Financial statement audits, reviews, and compilations
Financial forecasting and modeling
Federal and state tax compliance
  Prior to joining Mueller, Drent was a partner in small public accounting firm located in Chicago, Illinois that primarily provided accounting, tax, and consulting services. In this role he was responsible for managing client relationships, providing accurate and timely financial reporting, and preparing and reviewing complex tax filings for corporations, partnerships, trusts, and individuals.
Education & Certifications
B.S., Finance and Management Information Systems, Colorado State UniversitY, 2000
MBA, Finance, DePaul University, Chicago, 2004
Licensed Certified Public Accountant, Illinois, 2007
Certified Information Systems Auditor (CISA), 2015
Professional & Civic Organizations
American Institute of Certified Public Accountants (AICPA)
Illinois CPA Society (ICPAS)
Information Systems Audit and Control Association (ISACA)
Visit office