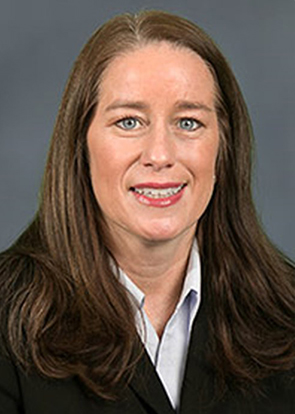 Jodi Seelye
Director
Tel: 847-649-8165
Email: jseelye@pkfmueller.com
Professional Experience
Jodi is an accomplished Audit Director with excellent technical and interpersonal skills. She has over 20 years of experience working closely with business owners, CFOs, and Controllers addressing their accounting and reporting needs and to ensure compliance with the most up-to-date applicable industry regulations.
Her experience in public accounting includes serving clients mainly in the manufacturing, distributing, retail, and service industries. Her clients have been both public and private companies ranging from highly dynamic entrepreneurial companies to international multi-billion dollar public companies.
Jodi's significant experiences include providing audit and other assurance services as well as assisting clients with acquisitions and process improvement reviews. She has extensive experience with technical accounting interpretation and research. She also is experienced in assisting publicly held companies with auditing and accounting needs and fulfilling SEC requirements. She has served public companies primarily in industries of manufacturing and real estate, including real estate investment trusts. Her experience also includes assisting clients in IPO readiness and Sarbanes-Oxley consulting.
Education & Certifications
B.S., Accounting, Indiana University
Licensed Certified Public Accountant
Professional & Civic Organizations
American Institute of Certified Public Accountants (AICPA)
Illinois CPA Society (ICPAS)
ICPAS Audit & Assurance Services Committee Member
Visit office