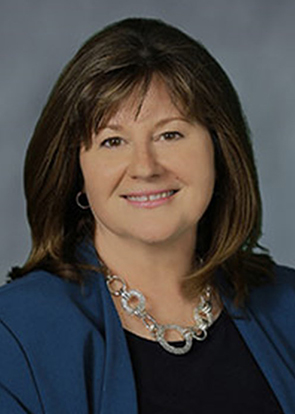 Kathleen Parzynski
Director
Tel: 847-649-8810
Email: kparzynski@pkfmueller.com
Professional Experience
For over 25 years, Kathleen has worked in the private accounting and public accounting sectors for both private and publicly held firms. She has experience providing specialized tax services to clients within a variety of industries which include manufacturing, wholesale, distribution, service, retail, private equity, telecommunications, and franchises. 
Her areas of expertise include technical tax consulting for corporate, flow-through and individuals; state and local tax planning and compliance; and client representations with federal and state examinations.
Kathleen is recognized as a Tangible Asset & Repair Regulations specialist and a franchise specialist and is often sought as a professional speaker on these topics. She has presented to the ILCPA-Peoria, the Northern Illinois Franchise Association, and on multiple occasions for accounting firms. She is an accomplished leader with excellent analytical and communication skills which she uses to train, develop, mentor, and provide career advisement to other staff members.
Education & Certifications
B.B.A, Accountancy, The University of Michigan, Ann Arbor, MI, 1985
M.S., Taxation, DePaul University, Chicago, IL, 1992
Licensed Certified Public Accountant, Illinois and Michigan
Professional & Civic Organizations
American Institute of Certified Public Accountants (AICPA)
Illinois CPA Society (ICPAS)
Visit office