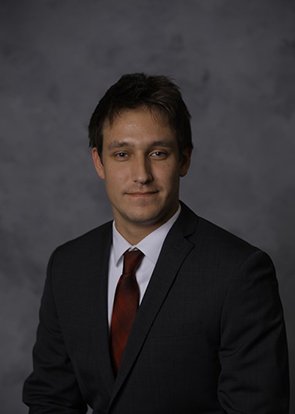 Kyle Wehrli
Manager
Tel: 847-649-8813
Email: kwehrli@pkfmueller.com
Professional Experience
Kyle began his career as an auditor with PKF Mueller in 2014 immediately following his graduation from the University of Illinois at Urbana-Champaign. He performs audits and reviews primarily for construction, manufacturing, and service industry clients.
Kyle is a hardworking professional who fully enjoys getting to know the clients. His favorite part of the job is developing personal yet professional relationships with clients that will last a lifetime. This includes finding ways to add value to current client organizations outside of normal attestation/assurance work.
Kyle's main focus at PKF Mueller has been as a member of the Risk & Controls team in which he performs Service Organization Controls engagements (SOC 1 and SOC 2 examinations). He performs these engagements for a wide variety of clients and related systems. These range from payroll and financial services companies to advanced application software platforms, managed security service providers and data centers. Kyle works with these clients nation-wide, which include cutting-edge technology companies residing in what is known as "Silicon Beach" in Los Angeles, California.
Kyle is also heavily involved in due diligence work, both on the buy and sell side, for potential acquisitions. Most engagements are due diligence work related to private equity acquisition targets.
Education & Certifications
B.S. in Accounting, University of Illinois at Urbana-Champaign, 2014
Licensed Certified Public Accountant, Illinois, 2018
Certified Information Systems Auditor (CISA), 2019
Professional & Civic Organizations
Illinois CPA Society (ICPAS) Member 
Visit office