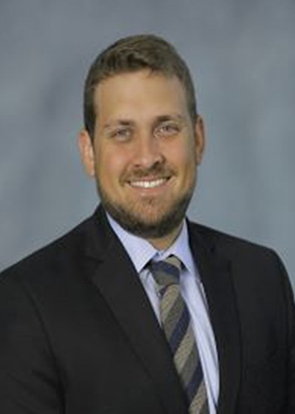 Michael C. Burge
Supervisor
Tel: 312-888-4636
Email: mburge@pkfmueller.com
Professional Experience
Michael is a Supervisor in the firm's Tax Department. He has focused his career on working with closely held businesses and their owners, providing valuable tax consulting, planning, and compliance services.
Michael's experience includes working with C corporations, S corporations, partnerships, and high net worth individuals. In addition to tax compliance services, his experience includes:
ASC 740/Tax Provision
Choice of entity issues and accounting methods
Restructuring and other ownership changes
Multi-state compliance and nexus issues
 Michael is a specialist in International tax compliance, and consulting, including but not limited to inbound and outbound companies, global mobility, and worldwide tax planning.
In 2016, Michael had the opportunity to participate in the firm's Global Employee Exchange Program. As a part of this program, he spent three months working at an affiliated German CPA firm in Hamburg. While there, he was immersed in daily work processes and environment, focusing on international tax services.
Education & Certifications
B.B.A., University of Iowa, Tippie College of Business
M.S. Accounting, University of Illinois at Chicago – Liautaud Graduate School of Business  
Licensed Certified Public Accountant, Illinois, 2016
Professional & Civic Organizations
Illinois CPA Society (ICPAS)
American Institute of Certified Public Accountants (AICPA), Member
Holiday Heroes, Treasurer of the Associate Board
German American Chamber of Commerce, Member
Visit office