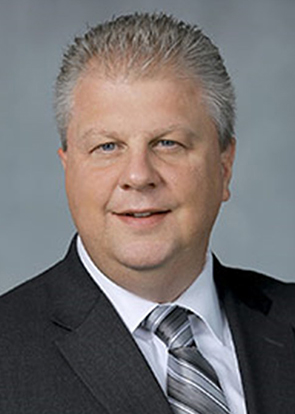 Richard A. Deicke
Partner
Tel: (847) 649-8845
Email: rdeicke@pkfmueller.com
Professional Experience
Rick has over 27 years experience assisting clients in the areas of auditing, accounting, and business consulting. The majority of his experience is with middle market clients in a variety of industries including manufacturing, distribution, construction, professional services and not-for-profit organizations.
Rick is highly experienced in auditing Employee Benefit Plans ensuring that they are completed on a timely basis. As Partner, Rick provides ongoing assistance to management as well as overseeing engagement planning, fieldwork and financial statement preparation. In addition he serves as a business adviser to clients and has performed various financial consulting projects.
Rick's audit experience includes identification and assessment of risks, providing suggestions to strengthen client's internal controls and being a trusted adviser by providing feedback related to the financial and tax impact of future decisions.
Education & Certifications
B.S., Accounting, University of Illinois,Chicago, 1991
Licensed Certified Public Accountant, Illinois, 1995
Professional & Civic Organizations
American Institute of Certified Public Accountants (AICPA)
Illinois CPA Society (ICPAS)
Visit office