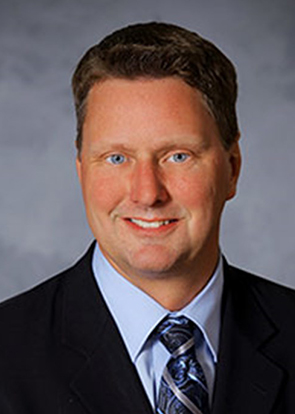 Robert J. Coursey
Partner
Tel: 847-649-8842
Email: rcoursey@pkfmueller.com
Professional Experience
Rob Coursey is a partner at Mueller with over 20 years of experience in public accounting.  Rob has worked with a variety of entities assisting them with financial reporting, internal control assessments, merger and acquisition due diligence, financial analysis, tax compliance and minimization, budgeting, forecasting, financing, International Financial Reporting Standards (IFRS) as well as performing, reviewing, and supervising audit and other attestation engagements. As a result of his extensive experience, other public accounting firms have engaged him to perform a peer review of their CPA practices.
Rob's industry expertise includes: food industry, manufacturing and distribution, construction contractors, transportation, service firms, software development, not-for- profit organizations, and employee benefit plans. His effective problem solving, leadership, energy, and communication skills enhance his ability to perform, review, and supervise client engagements.
Rob is a member of the firm's consulting department where he is a leader in our M&A and turnaround service niche. He is also the partner in charge of the firm's Orland Park office and the firm's human resource department.
Education
B.S., Accounting and Finance, Dana College, Nebraska
M.S., Accounting, Illinois State University, Normal
Licensed Certified Public Accountant, Illinois
Professional, Civic and Charitable Organizations
American Institute of Certified Public Accountants (AICPA)
Illinois CPA Society (ICPAS)
Visit office