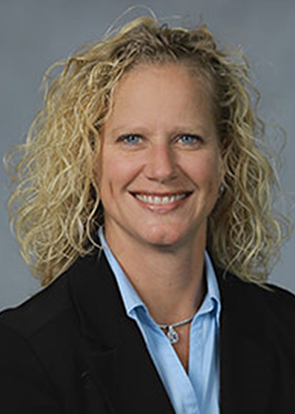 Sheri Taylor
Director
Tel: 847-649-8172
Email: staylor@pkfmueller.com
Professional Experience
Sheri has over 20 years of professional auditing experience.  Her effective problem solving, leadership, and communication skills strengthen her ability to perform, review, and supervise client engagements. As Director, Sheri provides ongoing assistance to management as well as overseeing engagement planning, fieldwork, and financial statement preparation. 
The majority of her experience is with middle market clients in a variety of industries including construction, manufacturing, professional service, and nonprofit.  She works closely with the Client's management to ensure a quality and efficient audit approach.
Sheri is also in charge of the audit recruiting and training program for the Firm.  She is responsible for recruiting at the various colleges and universities as well as training any new audit employees on procedures, software, and general information.
Education & Certifications
B.S., Accounting, Illinois State University, Normal, 1995
Licensed Certified Public Accountant, Illinois, 1996
Professional & Civic Organizations
American Institute of Certified Public Accountants (AICPA)
Illinois CPA Society (ICPAS)
Committee Member of Boy Scout Troop 66
Construction Financial Managers Association (CFMA), Member
Visit office