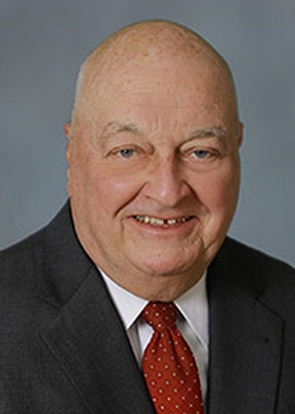 Edward W. Mulcahy
Partner
Tel: 708-428-5301
Email: emulcahy@pkfmueller.com
Professional Experience
Ed is a member of the firm's Tax Group and has over 40 years of public accounting experience. He began his career when he founded MPS|CPA in1972 and grew it into a highly respected Chicago area CPA firm. He joined PKF Mueller in 2018 when the firms merged.
Ed specializes in client advisory services, strategic planning, and ownership succession assisting closely held business. Additionally, he focuses on financing structure, business acquisition and sale consulting, and profitability improvement consulting.
Ed's industry experience is diverse and includes manufacturing, distributing, auto dealerships, and professional services entities.
Education & Certifications
B.S. Accounting, St. Joseph's College (IN)
MBA, Loyola University of Chicago
Licensed Certified Public Accountant, Illinois
Professional & Civic Organizations
American Institute of Certified Public Accountants (AICPA) Illinois CPA Society (ICPAS)
Economic Development Corporation for the Southwest Suburbs, Board of Directors/Former
Member
Palos Community Hospital, Chairman, Board of Directors
Orland Park Economic Development Advisory Board, Former Chairman, Board of Directors
Western Golf Association/Evans Scholars Program, Board of Directors
Chicago District Golf Association, Governor and Director
Visit office