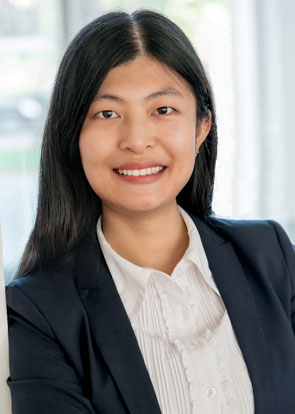 Yundan Bao

Location: Duisburg, Germany I PKF Fasselt
Tel: +49 203 30001 140
Email: Yundan.Bao@pkf-fasselt.de
Professional Experience
Yundan was born in China and received her bachelors degree at Shanghai University of International Business and Economics in 2008 and achieved her Masters degree at the University of Duisburg-Essen in 2014.
Yundan leads the PKF China Desk team in Duisburg and her professional focus is business development, marketing and project coordination with Fasselt, the PKF International network and for client projects.
PKF China Desk in Duisburg assists more than 50 Chinese companies from various industries establishing and expanding their business in Germany.
Return to directory