Working together to realise your global ambitions
Managed by experienced professionals who understand what it takes to make a business thrive in their respective markets, our member firms in Greater China, and our global network of China Desks, facilitate seamless inbound and outbound business irrespective of your location. They partner closely with our network of 220 member firms to advise you on the best way to enter the Chinese market and to navigate local regulations and market complexities.
PKF China Desks
We have a strong presence across the Greater China region, with seven member firms and over 50 offices throughout China, Hong Kong and Taiwan, all of whom work closely with our PKF China Desks to service the evolving needs of today's business.
Our growing network of PKF China Desks, based across nine key hubs in the US, Europe, Asia and Africa, provide businesses with the expertise and connectivity to expand anywhere in the world. These desks can partner with over 220 member firms to equip businesses with the necessary cultural insights, language support, connections, and technical expertise they need to realise their global ambitions.
We're here to support your business needs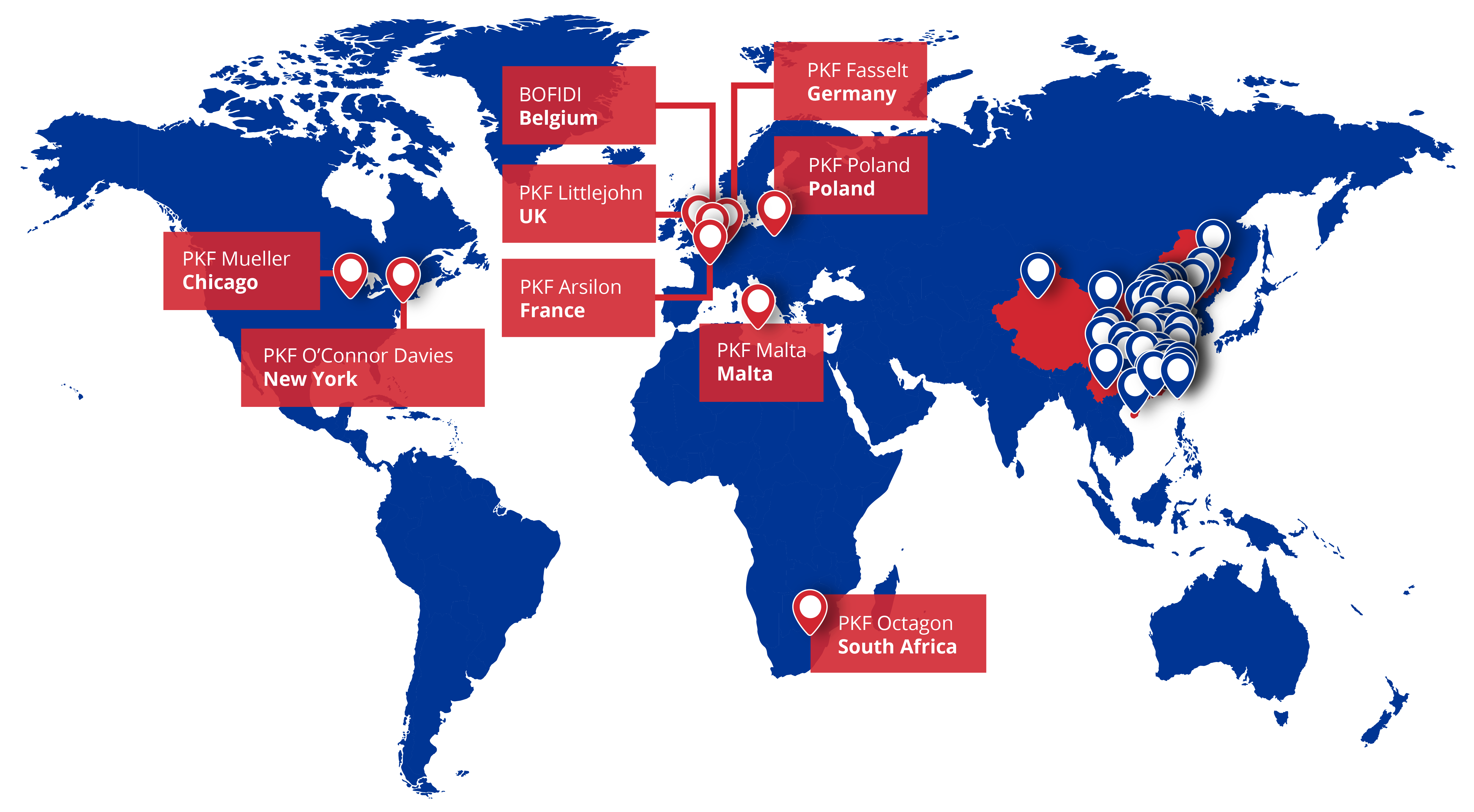 Audit and Assurance
Accounting
Tax

Corporate tax
Personal tax
Transfer Pricing
Tax filings
Tax structuring
Tax consulting
Company Incorporation

Business start-ups
Visa services
Bank registrations
HR, Labour and Payroll services
Cross-Border operations
Law and legal services
Outsourcing (incl. BPO)
Wealth and Financial planning

Business and financial planning
Estate and trust planning
Treaty Analysis
Holding and repatriation planning
Corporate Finance

Capital markets
Due Diligence
Mergers & Acquisitions
Valuations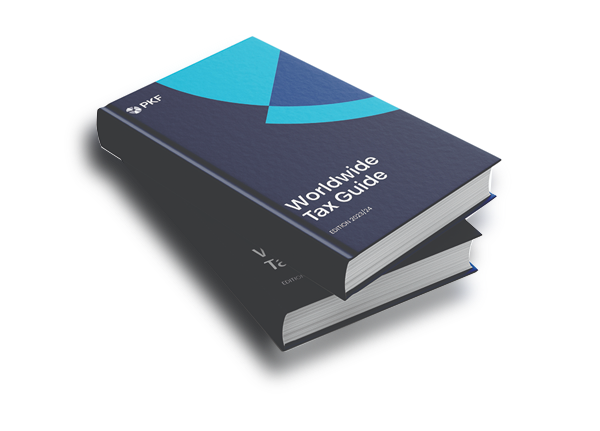 Worldwide Tax Guide 2023/24
Published annually, our 2023/24 edition is the most comprehensive yet, setting out the taxation and business regulation regimes of 150 territories around the world.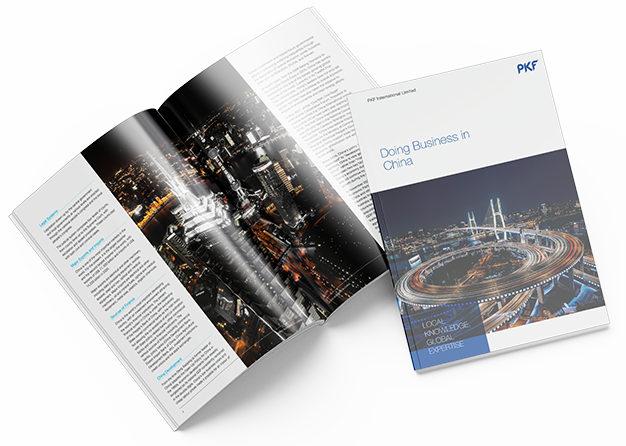 Download our Doing Business in China Guide
We are proud to present the latest edition of our Doing Business in China Guide. Download our free publication which equips you with all the latest information and professional insights on the financial and legal considerations that could affect doing business with China.