Insights • 2020-08-11
PKF Francis Clark featured in leading business publication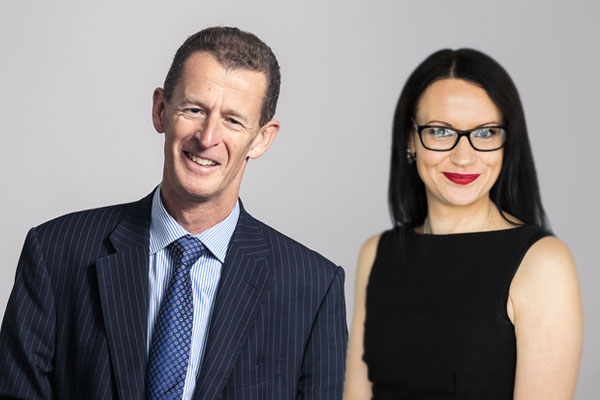 Pictured: Andrew Killick, Corporate Finance Partner and Lucinda Coleman, Business Recovery Partner, PKF Francis Clark
We're delighted that PKF Francis Clark's corporate finance partner Andrew Killick and business recovery partner Lucinda Coleman have been featured in Business Leader, the UK's leading media platform for high growth and scale-up businesses, discussing how to prepare your business for life after Covid-19.
The article first examines PKF Francis Clark's changed business strategy, with Andrew commenting, "Now is the time to step back, consider the bigger picture and ask yourself some fundamental questions about the future of your business."
Next, it goes on to look at the firm's new Covid Business Review service, which brings together experts to help business owners to refocus or restart their operations as we enter a new era.
There is an outline of the key components of the new service, including existing asset assessment, marketplace analysis, options around routes to market, and recommendations and actions for your business. 
Looking at the possibilities of refocusing or restarting for a business, Andrew says "The first step is understanding where your business is right now, before exploring how your physical and non-physical assets can be used profitably going forward. This could be as simple as a pub or hotel turning under-used outdoor space into a venue for socially-distanced events."
Lucinda adds to this, considering how an objective analysis of the situation and potential routes forward can be the key to survival, saying: "The earlier you seek advice, the more options you are likely to have. By being involved at an early stage, we can often find creative alternatives to a formal insolvency process to keep a business trading, enhance its opportunities and safeguard employment."
See more Insights items