Network News • 2021-09-07
PKF APOGEO celebrates 20th anniversary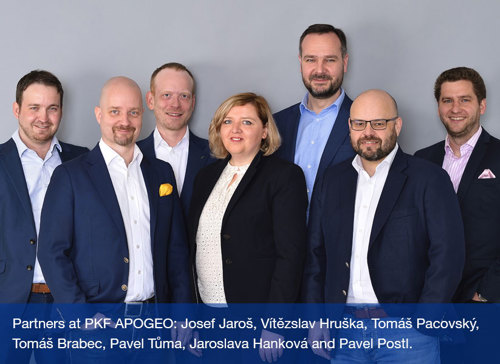 We are pleased to announce that our member firm, PKF APOGEO, recently celebrated its 20th anniversary in the Czech market.
PKF APOGEO has offices in Prague, Brno, and Bratislava and provides comprehensive services in M&A, audit, tax, valuation, accounting, payroll, and family office.
We would like to thank the team at PKF APOGEO for their continued contributions to the PKF Family and look forward to celebrating their future success together.
Find out more about PKF Apogeo here
See more Network News items