Network News • 2020-01-02
PKF Audiec Managing Partner Named Spanish Auditor of the Year
Felix Pedrosa, Managing Partner of our member firm in Barcelona, PKF Audiec, has been named Auditor of the Year by the Registro de Economistas Auditores (REA). The award was presented at a ceremony during the REA's 10th anniversary of its annual Audit Meeting in Madrid.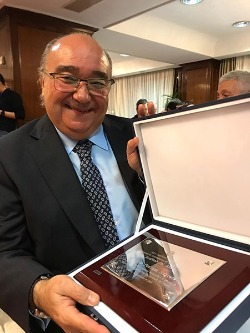 The REA is a specialised body of the General Council of Colleges of Economists, created in 1982, to promote audit work in Spain, and is the representative of the professional corporation of economists-auditors in the region.
The Auditor of the Year award is one of the most important awards in Spain, providing recognition of everything an individual has done over a long period of time to benefit the profession. It demonstrates an individual's dedication and contribution to the marketplace.
PKF would like to congratulate Felix on a very well-deserved win.
See more Network News items