Network News • 2020-01-15
PKF Cyprus Celebrates 40 Years at Christmas
We are delighted that our member firm in Cyprus, PKF Savvides & Co Ltd, reached the milestone of 40 years of trading last month. The firm marked the occasion with a celebration at its Christmas party.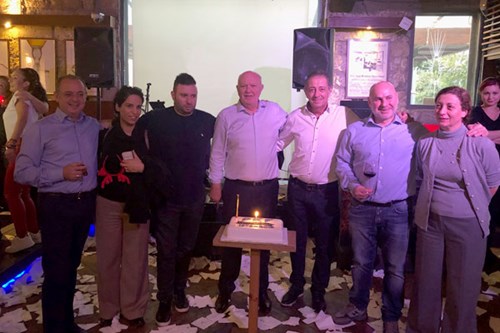 The partners of the firm with founder and ex-partner Mr Savvides in the middle
The evolution of the firm is one for PKF to be proud of, as it started with five people and has now reached 65 staff members.
Christos Antoniou, Chairman, commented, saying: "We are very proud that our staff stay with us for so many years - it is rare for anyone to leave the firm. We're delighted that our clients have been supporting and trusting us all these years, with some remaining as clients for over 30 years. We have been members of PKF for 30 years and the support and the great brand of the PKF network has helped us to move forward."
Find out more about PKF Savvides
See more Network News items