Network News • 2019-12-10
PKF Econometrica Going From Strength to Strength
PKF Econometrica wins at top accounting and law firm awards
We are delighted to announce that PKF Econometrica in Romania has been chosen as the top accounting and law firm in the Romanian county of Timis for the eighth consecutive year. PKF Econometrica and PKF Tax Partner Timisoara were recognized in the Top Firms Awards, which are organised by the Timis Chamber of Commerce.
Carmen Mataragiu, Managing Partner, commented saying: "After more than 21 years of activity in the accounting market we are pleased to share the news of our success and to thank our team and the PKF International family for their support during these years. Being the first ranked (PKF Econometrica) and third ranked (PKF Tax Partner) accounting firms in the county obliges us to demonstrate that those years were not an accident, but a constant in the quality of our work."
Find out more about PKF Econometrica
Find out more about the Timis Chamber of Commerce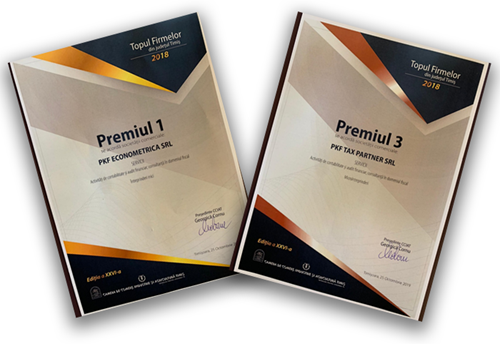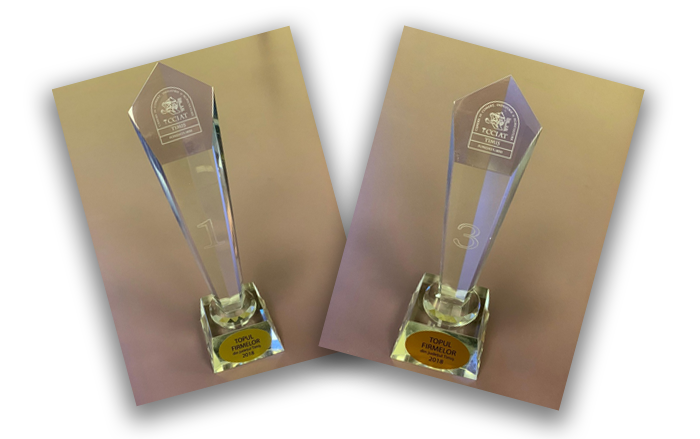 PKF Econometrica recognised as Ambassador of Excellency
As a result of the firm's involvement in the charity sector and social events in Timis, PKF Econometrica was elevated to Ambassador of Excellency, receiving the 'Carta Honoreum' granted by the Conseil of Excellency, formed of the Romanian Academy and the Universities of Timisoara and MNLP.
Carmen Mataragiu, Managing Partner, commented saying: "We believe that taking part in charity and social events is essential for our community work around all areas of charitable activity, both for supporting social causes as well as promoting talent and excellency."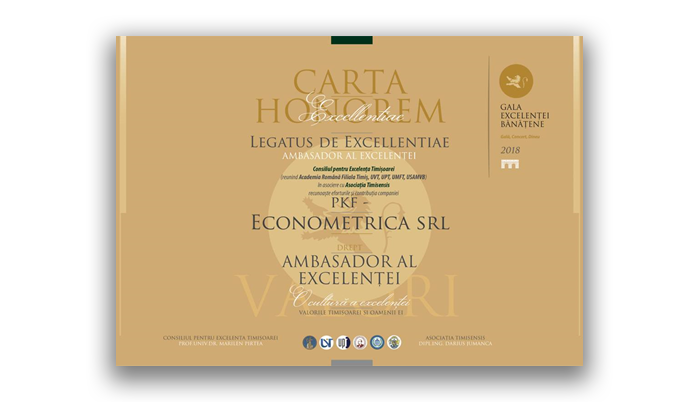 New PKF branch opens in Romania
In October 2019, PKF Econometrica in Timisoara opened a new office in Cluj Napoca, Romania, after an accounting firm acquisition.
The Cluj Napoca office has 25 staff and provides bookkeeping, financial audit, internal audit, tax advising, valuation and corporate finance services.
See more Network News items