Network News • 0001-01-01
PKF South Africa names Candice Unsworth as the CEO
PKF South Africa are pleased to share the exciting news of their newly elected CEO. 
Leadership changes bring an opportunity to challenge the status quo and allow the introduction of new ideas and diverse perspectives. This is why the PKF South Africa Board and staff are confident that the right leaders have been elected and will continue to drive PKF SA forward into a future of growth and success.
Candice Unsworth has been named the new South Africa, and with her technical knowledge, affinity for technology, and commitment to quality, PKF South Africa believe she will move the network forward.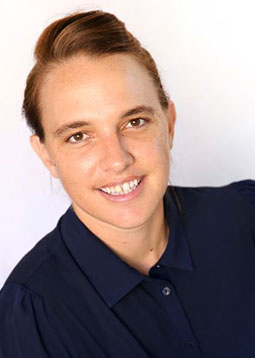 Candice has held various leadership roles within the network, ranging from Technical and Training Manager at PKFI, being a member of the International Professional Standards Committee, and various other PKFI committees. Candice's most recent position was COO of PKF Durban. Through these roles, Candice has honed her technical knowledge and operational acumen which coupled with her affinity for technology and commitment to quality will help her in moving the network forward. Her commitment and strategic outlook will be beneficial to PKF SA, our staff, and our clients.
A message from Candice:
"I am excited to be serving PKF SA, our teams and clients in my new role, PKF has been my home for many years and I look forward to this new chapter. It is no secret that there are many opportunities and challenges facing the profession and I believe that we at PKF SA are well positioned to capitalise on these. I look forward to engaging with you in the future and ask that if there is anything you would like to speak to me about, that you do not hesitate to get in contact. My email is candice.unsworth@pkfsa.co.za".
See more Network News items