Network News • 2022-05-10

Andrew Beattie
PKF Sydney & Newcastle
Director
---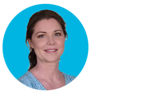 Stacie Shaw
PKF Sydney & Newcastle
Commercial Manager
PKF Sydney & Newcastle team members named as finalists in Australian Accounting Awards
PKF International is proud to announce that two team members at PKF Sydney & Newcastle have been honoured as finalists in the Australian Accounting Awards 2022.
---
The awards programme, organised by the online publication Accountants Daily, celebrates the top professionals in the accounting industry across Australia. Finalists are selected in recognition of their success in business development, diversity, leadership, innovation and business excellence within Australia's accounting sector.
Andrew Beattie, a business advisory and corporate finance director with over 20 years' experience, has been shortlisted for Mentor of the Year. Andrew's unwavering commitment to his team has made him a sought-after mentor within his firm and industry. Always leading by example, Andrew ensures that his team and mentees have the right tools for success and are supported in any decision that they make.

Business advisory commercial manager, Stacie Shaw, is a finalist in the Accounting Support Staff of the Year category. During her 16 years with PKF Sydney & Newcastle, Stacie has become a go-to team member, driving growth within her firm through responding to her team's needs and enabling them to work efficiently and effectively.
PKF International CEO, Theo Vermaak, said, "I am delighted that the high calibre of our people has been recognised once again within the accounting industry. It is fantastic to see examples of our people's dedication to teamwork and quality, two of our network's core values. Congratulations to Andrew and Stacie on their achievements."
Winners of the Australian Accounting Awards 2022 will be announced during a black-tie gala event in June 2022.
For more information on the services offered by PKF Sydney & Newcastle, please click here.
See more Network News items