Network News • 2021-07-22
Tamir Amarbayasgalan at the Olympic Games in Tokyo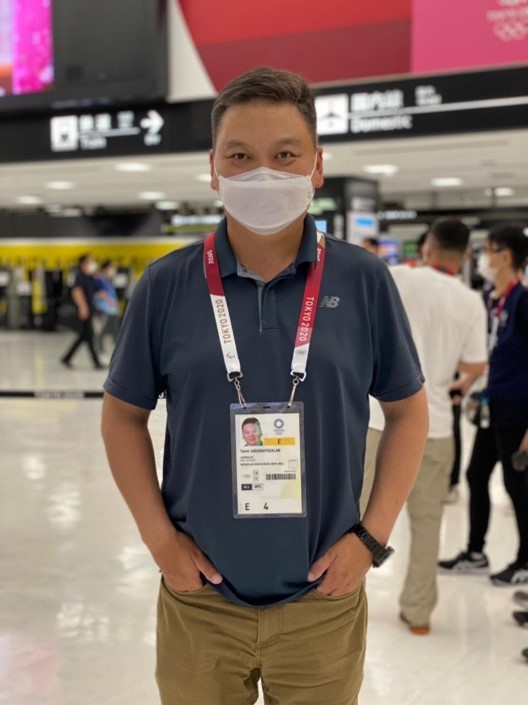 PKF International is excited to see Tamir Amarbayasgalan representing PKF-IFS Mongolia at this year's Olympic Games in Tokyo. 
Tamir is Managing Partner of PKF-IFS Mongolia, a leading professional services firm based in Ulaanbaatar, who has been a member of PKF since 2020. Tamir has over 27 years of experience providing tax advisory, tax compliance, accounting, audit and assurance, internal control, and due diligence services. 
Tamir Amarbayasgalan will be attending the 2020 Tokyo Olympic Games as Head of the Mongolian Media Delegation. He is also a member of the Mongolian Olympic Committee and Vice President of the Mongolian Sports Press Union. 
The 2020 Summer Olympics are being held in Tokyo, Japan from 23 July – 9 August after being postponed as a result of the Covid-19 pandemic. The Mongolian delegation will consist of 43 athletes competing across 10 sporting disciplines, including 12 in Judo and 9 in Wrestling. 
Tamir said "I am incredibly honored and delighted to be attending the Olympic Games in Tokyo. My primary responsibility is to supervise and organise the Mongolian sports journalists who will be covering the Olympics for everyone back home in Mongolia. I am especially looking forward to seeing all of our athletes participate in their chosen disciplines and representing Mongolia in the greatest sporting event in the world"
The PKF family extends their congratulations to Tamir on his achievement and the contribution he is making to the Mongolian sporting community.
More information about Tamir Amarbayasgalan: https://www.pkf-ifs.mn/26/gitem
See more Network News items