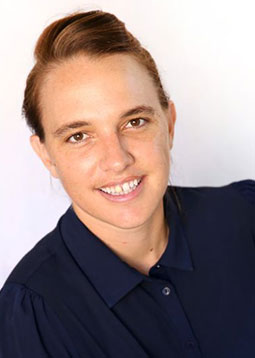 Candice Unsworth

Tel: +27 31 573 5000
Email: candice.unsworth@pkfsa.co.za
Professional Experience
Having qualified as a CA(SA) in 2013 Candice took a break from the accounting profession, working and travelling through the USA and Australia for a year. With that done Candice returned to the PKF family where she had completed her articles, working at PKF Durban as an Audit Supervisor.
From here Candice took up the role of Technical & Training Supervisor and then Technical & Training Manager at PKF International. In addition to providing technical and training support to the PKF network this role also saw Candice more broadly involved in network facilitation and compliance management. While at PKF International Candice was a member of the International Professional Standards Committee and supported many other committees within the PKF International network.
Wanting to break out of what was, in title at least, a specialist technical role, Candice approached PKF Durban about the COO role which the firm had been considering. In early 2018 Candice joined PKF Durban as their COO and has been in this role until her move to PKF South Africa. The COO role saw Candice involved in all spheres of firm level management with a focus on People, Quality & Technology.
Visit office