Fostering trust through expert auditing and delivering tailored high-quality solutions for global growth
Since the foundation, PKF Hibiki Audit has aimed to be a trusted auditing firm by contributing to development of economic activity through auditing services. We have placed value on the social independency and offered high-quality and specialized services.
In our firm, all the team members communicate closely with clients, discussions from multiple perspectives and offer tailored advices. Our Managers also visit on site by themselves to give appropriate advices tailored with clients' situations.
Our auditing team consists of CPAs with high experience. All the members exchanges opinion professionally within the team. Through such unrestricted discussion, we offer efficient, cost-effective and relationship-focused services to our clients.
Recent years, business environment around Japan has changed drastically. The numbers of companies who advance into foreign markets increases, auditing services across borders are more required. To deal with changes, we joined to the PKF International, one of the global accountancy networks, and strengthened our organization to meet global, complex demands of our clients and offer more high-quality audit services than ever.
To get much more reliance on us, we continue to value face-to-face relationships and endeavor to improve our organization and staffs.
Office Address
PKF Hibiki Audit
1-8-4 Kandasuda-cho
8F Yoyu Kanda Building
Chiyoda-ku
Tokyo
101-0041
Japan
Key Contact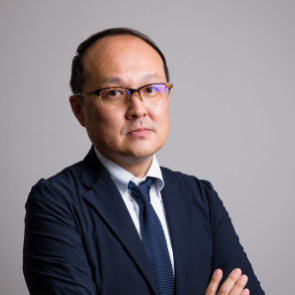 Koji Tanaka
Tel: +81 36811 6657
Status: Member
Our other locations in Japan