Elevating businesses through comprehensive financial services and building lasting client relationships
PKF Myanmar is located in Yangon, the former capital of Myanmar and is a member of PKF International's global family of legally independent firms. Our firm is an accounting and audit firm that offers a wide range of services from routine tax compliance services to specialized tax and financial due diligence services.
The firm is founded in 2013 by partner with strong and big-firm audit and tax backgrounds. The firm's founding partner live in Yangon and is intensely involved in all of the firm's services directing and working closely with the team rather than delegating them to the team.
Dealing with Government is important to every deal and our team has invested extensively in technical assistance projects and advisory work with the Myanmar Government. Our partners and senior advisors liaise directly with their Government counterparts. The unique combination of technical and practical knowledge allows us to deliver exceptional support, insight and value at every stage of our clients' businesses.
Our main services can be categorized as accounting and financial audit, tax compliance, tax due diligence and providing tax advisory. We provide clear advice in relation to Myanmar Financial Reporting Standards and ensure clear communications of goals to our clients. We draw our excellence from a strong team of professionals with extensive audit experience, strong local relationships and experienced local and international expertise in order to provide best services to the clients and to build a strong relationship with them.
Office Address
PKF Myanmar
#11C, Stadium View Condo
Corner of Bo Min Yaung Street and Mandalay Street, Mingalar Taung Nyunt Township
Yangon
Myanmar
Key Contact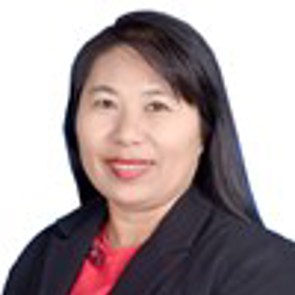 Thida Cho Win
Tel: +951 9253752
Status: Member