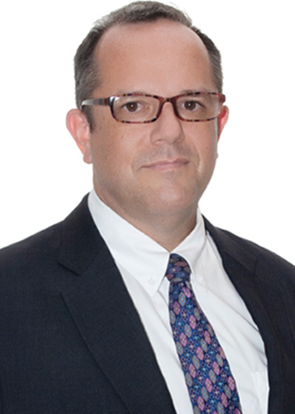 John Casella

Tel: +66 2 108 1591-6
Email: john.casella@pkf.com
Professional Experience
John has over 26 years' experience in accounting and consulting for a wide range of companies and projects in South East Asia and North America.
He joined PKF in 2013 after building up a strong team at Baker Tilly where he was Partner in charge of Tax and Business Solutions. At PKF, John is directly focused on the growing the tax advisory and corporate legal teams, as well as provision of integrated services to accounting and payroll clients. 
John first started working in Thailand in 1997 and spent 10 years in corporate advisory services as an Executive Director for Churchill Pryce Capital, helping clients throughout South East Asia.  He was very active in debt restructuring after the 1997 financial crisis, acting as Court Appointed Planner and Plan Administrator overseeing debt worth more than $2.5 billion across 20 companies. He was also involved in Operational Consulting and Venture Capital projects involving managerial oversight of sound accounting and governance for clients and capital investments ranging from start-up businesses to multi-companies
John began his career as a financial auditor for Arthur Andersen at their Canadian head-office in Toronto, handling multinational and listed companies in various sectors, such as: banking, real estate, manufacturing, hospitality and consumer products.
John earned his Honors Bachelor's of Commerce Degree, majoring in Accounting from the University of Windsor in Canada, a Bachelor's Degree in Psychology from the University of Western Ontario in Canada. He holds active licenses as both a Certified Public Accountant from the New Mexico Public Accountant Board and a Chartered Professional Accountant of British Columbia in Canada.
Industry Expertise
Outsourced Payroll
Outsourced Accounting
Corporate Legal
Business Solutions
Tax
Visit office