SINCE 1995 THE VALUE OF TAILORED ASSISTANCE. EFFICIENT. RELIABLE. TIMELY
The Law Firm RASS Rinaldi e Associati "RASS" was established in Milan in 1995 by a group of lawyers who already shared a long experience as members of one of the then leading Italian law firms dedicated to Business Law at national and international level. Since the beginning of its activity, RASS has attracted other professionals who had developed previous experience in other leading international firms or in the legal department of major Italian companies.
In 1999 RASS has opened a new office in Rome and, subsequently, in others main Italian cities.
RASS has always paid particular attention in providing legal advice and assistance both to foreign corporations interested in operating in Italy, with the objective to guide/accompany them in setting up and running their business on the Italian territory, and to the Italian companies interested to expand their activities also abroad.
RASS members are also invited to hold corporate offices (as independent, non-executive directors) sitting in the boards of directors of both Italian and foreign companies and as members in supervisory bodies.
RASS provides to its national and international clients a qualified, accurate assistance and advice, both in court and out of court, in several areas of business laws and in different industrial sectors.
To this purpose, RASS has always promoted the specialization of its member lawyers, particularly in the 'niche' areas demanding specific skills, and encouraged constant professional training, in line with the evolution of the legal profession. As professionals, all lawyers at RASS primarily offer quality 'tailor-made' legal services to clients, with prompt and effective communication, optimized costs and efficient working groups, since all our lawyers believe that each client and project deserve special attention and devotion and thus our legal services are customized depending on the client's special needs and requirements.
Office Address
RASS Rinaldi
Largo di Torre Argentina 11
Rome
00186
Italy
Key Contact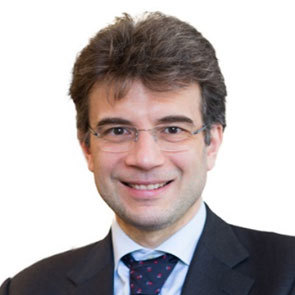 Andrea Lazzaretti
Tel: +39 (0) 6-6878867
Status: Member
Our other locations in Italy