Experience makes the difference
PKF Kuwait Bouresli & Co was founded by Mr. Tariq M. Bouresly in 1989. It is offering the full range of auditing, accounting, tax advisory and management consulting services for both international and local clients.
The firm is a full member firm of the PKF network. It is staffed with national and expatriate personnel, thus maintaining access to high level expertise whilst ensuring the necessary understanding of the local environment and business culture.
PKF Kuwait Bouresli & Co helps organizations to operate efficiently, profitably and successfully. The firm's objective is to make the maximum contribution to the success of it's clients – an aim that is achieved through the commitment and quality of service dedicated to all those seeking advice.
Through an understanding of each client's business or organization, the firm can respond cost-effectively and with insight. With specialists in almost every areas of business, the firm provides a full range of services, integrated across disciplines and geographic boundaries and co-ordinated for each client.
PKF Kuwait´s clientele includes Governmental, Public and Private sectors, listed and other firms in various businesses such as Manufacturing, Trading, Investment, Insurance, Money Exchange, Shipping, Real Estate & Property Management, Information Technology, Oil & Gas Sector, Construction. Contracting, Manpower Etc.
Office Address
PKF Kuwait Bouresli & Co
Fahad Al Salem Street
Panasonic Tower, Floor 3
Kuwait City
13070
Kuwait
Key Contact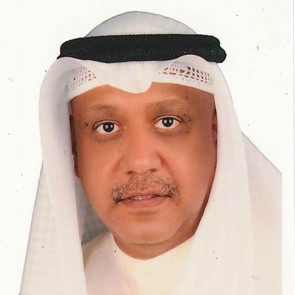 Tareq Bouresli
Tel: +965 222 79330
Status: Member