Providing unsurpassed service which adds premium value to our clients
PKF Tajikistan is one of the leading medium-sized audit and consulting firms in Tajikistan and has over twenty experts and two partners. They have been serving both commercial and non-for-profit sector clients since their formation in 2004.  The firm provides auditing, accounting, tax services, with the majority of clients operating in the commercial and non-profit sectors. The firm is a member of the Public Institute of Professional Accountants and Auditors of the Republic of Tajikistan. 
PKF Tajikistan's long-term practice has allowed it to develop significant industry competencies and build strong management techniques and tools. To maintain a high level of services, the entire team undergoes continuous professional up-skilling including internal training and training in specialised certification systems such as ACCA and CIPAEN.
The firm develops and adapts to the needs of each of their clients, regardless of the sector in which they operate, whether it is the private or public sector, large, medium or small enterprises. 
Office Address
PKF Tajikistan
38/1 Rudaki Ave
Dushanbe
734025
Tajikistan
Key Contact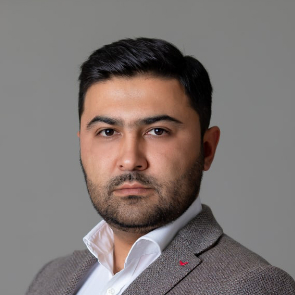 Sirojiddin Karimov
Tel: +992 (44) 625 22 27
Status: Member