providing an integral, fast and effective solution to the diverse activities of our clients
Taking into account the changes experienced in the competitive world of business, today companies face new challenges in order to guarantee all their operations and corporate strategies.
PKF GDCON SRL is an Audit and Consulting Firm in Bolivia with high prestige and professional excellence and is part of PKF International.
PKF International is one of the leading Auditing and Consulting Firms worldwide that provides services in the Audit, Accounting, Tax and Business Solutions Industry, with more than 400 offices operating in 150 countries in five Regions.
For all these reasons, it is that trough PKF GDCON S.R.L., you are related to the world.
Our firm has several areas of specialization and is made up of human resources of high professional capacity and that have a sufficient experience and experience.
Our Organization
PKF GDCON SRL, was founded in September 2013, provided services to a wide range of entities in the sector of the industry in general, agroindustry, services, commercial, financial, mining and non- profit organizations as well as public sector entities with an integral practice.
It has permanent offices in the three (3) main cities of Bolivia and maintain a technical and administrative staff of 40 people.
It serves select clients in both private and public activities at the national level, as well as international companies.
Vision and mission
To provide an integral, fast and effective solution to the diverse activities of our clients, offering a wide range of professional services, with the highest quality, through the most advanced international methodology and the technical and human resources that we have.
Our responsibility, professional and technical quality and the many services we offer and provide are the most important strengths that made our Firm a Member of PKF International, one of the largest organizations of audit and consulting services professionals in the world.
Staff
The quality of our professional staff is assured by being university and technical specialists, with extensive professional experience, to which is added the extensive training programs locally and internationally. They are intended to update the knowledge of our professional plant, as to achieve the development of their individual capabilities.
Office Address
GDCON S.R.L.
Santa Cruz Av. and Pedro Blanco 1344
Edificio Continental Piso 8 ,BOX 5863
Cochabamba
1344
Bolivia
Key Contact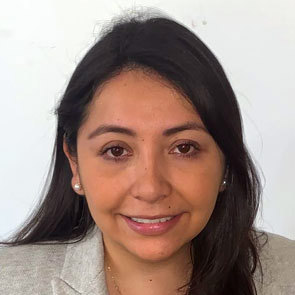 Mariela Garcia Rodriguez
Tel: (591-4) 4487824
Status: Member
Our other locations in Bolivia