The best combination of experience, commitment, knowledge and professionalism
Welcome to Guzmán Tapia PKF
Conscientious of the new challenges to be assumed nowadays, to comply with our commitment for our clients, in these times of constant change and competition, Guzmán Tapia PKF - Dominican Republic hold the necessary skills to offer full services in areas such as auditing, consulting and management services.
Our professional staff includes technical personnel with vast experience in the areas of auditing, management and consulting, which we guaranteed to maintain your company along the demanded levels required in this moment and in which the global opening demands a change to the new formats of management and quality, offering support and maximizing the work between the different hierarchic ranks, creating synergies, maintaining a cohesion that will allow an integrated vision.
We are registered as auditing firm in the Superintendence of Bank, Stock of Exchange, Insurances and Pensions of the Dominican Republic having the capacity to emit audit financial statement for these entities mentioned.


Office Address
Guzman Tapia PKF
Calle 14,
Numero 3A
Ensanche Urbanizacion Fernandez
Santo Domingo
Dominican Republic
Key Contact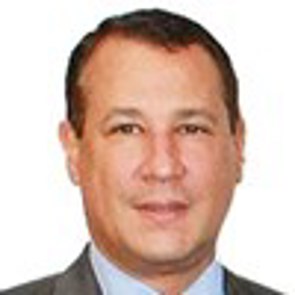 Hector Guzman Desangles
Tel: +1809 567 2946
Status: Member