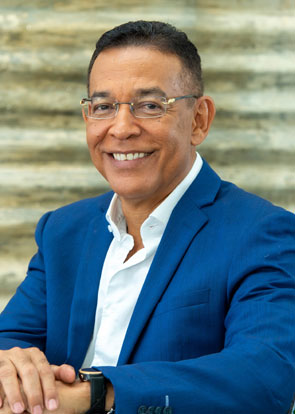 Edsel Lopez

Tel: (+297) 593 1150
Email: Edsel.lopez@pkf-aruba.com
Professional Experience
Edsel N. Lopez is a well-known and respected figure in Aruba. He has a successful history of over 30 years of experience in the assurance and advisory business working within the big 4 in the Netherlands and within the Dutch Caribbean.
He holds a bachelor's degree in Information Technology and Economics from the University in Eindhoven, Netherlands and holds a master's degree in Administrative Information Science from the Tilburg University in the Netherlands. He is a Dutch licensed certified public auditor (RA) and worked for PricewaterhouseCoopers (PwC) in the Netherlands and in the Dutch Caribbean.
He became a partner in the Dutch Caribbean firm of PwC in 2001. In this role he also functioned various years as the territory senior partner for PwC in the Dutch Caribbean. He has been involved in various projects in major sectors, governmental as well as private. Specific sector experience includes: Industrial markets, tourism, hospitality, banking, insurance, telecommunication, trade, small and medium enterprises, government and semi-government.
Visit office