Providing unsurpassed service which adds premium value to our clients
PKF Belize was founded in 1948 and has the distinction of being the first firm in the country of Belize to achieve international affiliation and the only firm in Belize that has maintained its international affiliation status continuously throughout the years.  This is an affirmation of our firm's consistency in complying with international best practice, its stability and the solid foundation upon which it is built.   
The scope and quality of our client portfolio indicate our extensive audit, accounting, tax and business consultancy experience. Our clients represent a virtual cross section of the Belizean economy and include clients in electrical power generation, telecommunication, domestic and international banking, insurance, retail distribution of petroleum and petroleum products, auto dealerships, private hospitals, manufacturing, agriculture, agro-industry, tourism, wholesale and retail distribution, finance, not-for-profit organizations, pension funds  and the provision of services.
We provide statutory assurance services (audits and reviews), accounting services, tax consultation, tax services, business consultations, business valuations, due diligence, preparing and evaluating investment proposals, risk assessments and evaluations, company formation, company secretarial services, insolvency management and other related professional services.
Our services include:
Statutory Assurance
Accounting
Tax Consultation
Business consultation 
Business valuation
Due diligence
Development concessions
Company information and company secretarial
Our partners
Our managing partner, Jose Bautista FCA, was trained in the UK and is a practicing member of the Institute of Chartered Accountants of Belize, licensed to practice in Belize. He has more than 35 years of accounting, auditing and related professional experience. He also holds a BSc Economics degree from the University of the West Indies in Jamaica.
Our other partner, Jose Ortez, FCCA. He qualified as a professional accountant with the Association of Chartered Certified Accountants (ACCA) in the UK and has since achieved the status of fellow in the ACCA. He is a practicing member of the Institute of Chartered Accountants of Belize, licensed to practice in Belize.  He also holds a BSc Accounting degree from Oxford Brookes University in the UK. 
Our professional staff 
Our other professional staff include two qualified ACCA (UK) members who are also members of the Institute of Chartered Accountants of Belize. All the other members of our professional staff hold a Bachelor's degree in accounting and are currently preparing for different stages of the ACCA professional exams. The staff's academic qualification is enhanced by their continuing professional education, professional studies, formal in-house training sessions and on-the-job training.
Office Address
PKF Belize
35 Regent Street
Regent House
Belize City
Belize
Key Contact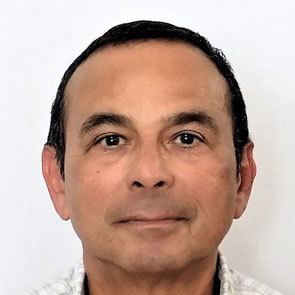 Jose A. Bautista
Tel: + 501 227 7428
Status: Member