Network News • 2023-07-19
PKF-CAP partners appointed to prestigious external roles
We are proud to report that two partners from PKF-CAP LLP, our member firm in Singapore, are taking on esteemed new roles within the accounting profession.
Eng Kian Lee, Managing Partner and Head of Audit and Assurance at PKF-CAP, has been appointed to the SME Implementation Group (SMEIG) by the International Financial Reporting Standards Foundation. The SMEIG is a group of experts from around the world, responsible for developing and implementing IFRS for small and medium entities (SMEs). The group ensures that SMEs have access to high-quality financial reporting standards that meet their needs.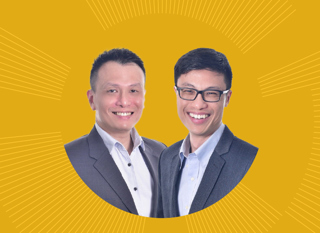 Eng Kian brings over 25 years' experience of accounting and auditing to this role. Having spent more than 15 years leading PKF-CAP's audit and assurance practice, he has a deep understanding of the challenges faced by SMEs and is passionate about helping them to improve their financial reporting.
Woon Pheng Ong, Director of Corporate Finance and Financial Advisory Services at PKF-CAP, has been named as an intangible asset (IA) and intellectual property (IP) valuation expert for the Intellectual Property Office of Singapore and the World Intellectual Property Office (Singapore). Woon Pheng is one of only a select group of experts chosen to provide valuations for these important organisations.
Woon Pheng is a highly respected specialist in the field of IA and IP valuation. With over a decade of experience in the valuation industry, he is adept at navigating the complexities of valuing intangible assets.
Congratulations to Eng Kian and Woon Pheng on their successful appointment to such eminent roles.
For more information about the services offered by PKF-CAP, please click here.
See more Network News items