PKF ABAS Limited is well placed to ensure this success
In line with the international organization, PKF ABAS Limited enjoys an excellent reputation in the country emanating from its proven professionalism, integrity and commitment towards delivering outstanding services. Our client centric approach and constant aim to work closely with our clients are the key elements that set us apart. We are a "quality checked" accredited organisation, an award granted by the local regulatory body and the UK ACCA institute, for our top quality professional services and high quality standards and internal mechanisms.
Over the years we have participated in the structuring of MNCs and HNWIs including inter alia the proper allocation of group risks, on the choice between capitalizing a business enterprise with debt or equity, on finance companies and payments in respect of loans between foreign companies, on intellectual property rights (IP), companies' transfer in and redomiciliation across EU and Eastern countries, cross border mergers, set up and administration of investment funds and trusts, etc.
We operate in a Country that literally and metaphorically acts as the gateway between Europe and the rest of the world. The geographic location of Cyprus at the eastern-most point of Europe, bordering three continents, as well as the Cypriot tax and business environment make Cyprus a leading country for investors and businesses moving into Europe and for European business expanding internationally. PKF ABAS Limited is well placed to ensure this success.
Office Address
PKF Nicosia
Vision Tower, 5th floor
67 Limassol Avenue
Nicosia
2121
Cyprus
Key Contact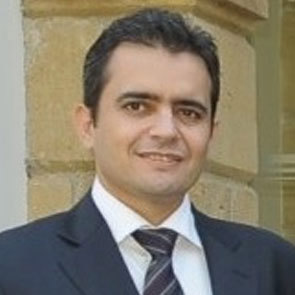 George Koukoumas
Tel: +357 22 462 727
Status: Member
Our other locations in Cyprus