Network News • 2022-06-27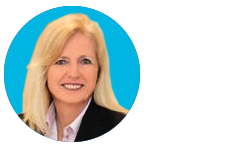 Manager
---
PKF Munich achieves LucaNet Global Partner status
We are delighted to announce that PKF Munich IT Solutions, a subsidiary of our German member firm PKF Munich, has been awarded the title of LucaNet Global Partner.  
---
LucaNet is a market leader in the provision of financial performance management solutions. Used by more than 3,500 organisations in over 50 countries, LucaNet software simplifies financial consolidation, financial planning, analysis and reporting. 
PKF Munich IT Solutions has enjoyed a long-standing professional relationship with LucaNet, having collaborated on a multitude of projects over the last decade. During this time the firm has developed a team of certified LucaNet consultants, all of whom have years of project implementation and consulting experience. Through a combination of in-depth expertise in LucaNet software and understanding of the corporate finance sector, the team at PKF Munich has been well placed to create its own solutions with LucaNet to further optimise financial processes for businesses.   
Theo Vermaak, CEO of PKF International, said, "Receiving Global Partner status is a fantastic achievement for PKF Munich. This is another example of the strength of our network and our members' commitment to strive for excellence for their clients." 
For more information about PKF Munich, please click here.  
See more Network News items